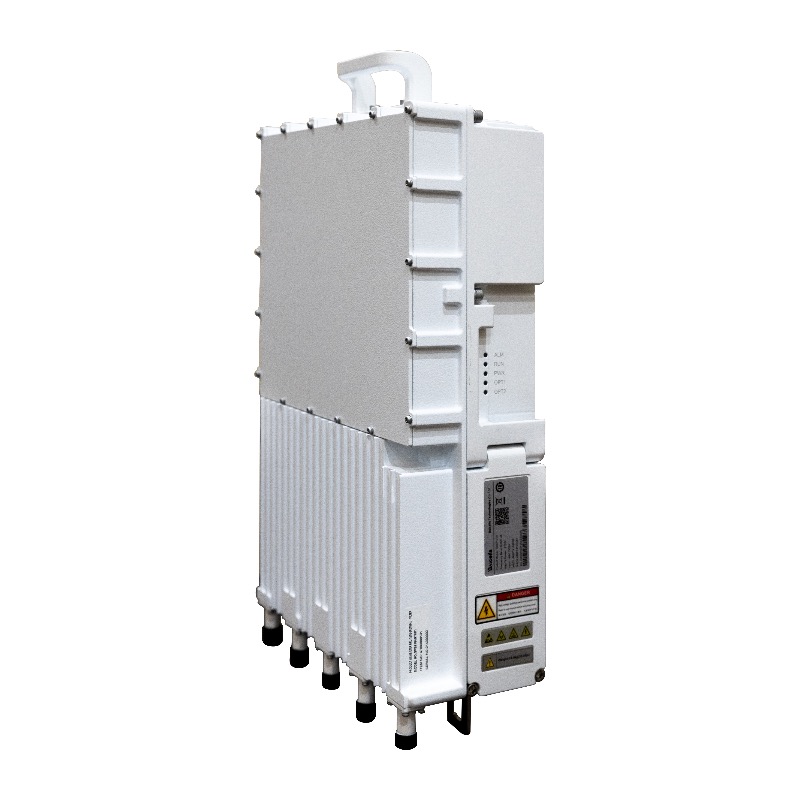 Description
The Baicells Nova846 is an advanced two-carrier outdoor eNodeB (eNB) that is compliant with 3GPP LTE TDD technology. This 8x5W eNB is capable of operating in Carrier Aggregation (CA) mode or Dual Carrier (DC)/split mode.
In CA mode, contiguous or non-contiguous channels are aggregated to provide up to 40 MHz bandwidth. This essentially doubles the downlink capacity when the CA mode is used with all Cat6/7 user equipment.
In DC mode, each carrier is treated as an independent cell, supporting 128+128 users, and each supporting 20 MHz bandwidth. Using a Nova846 in DC mode simplifies and streamlines the deployment of split sectors.
Additionally, HaloB (an embedded MME option) is a standard feature in the base software. The Baicells patented HaloB solution migrates the necessary core network functions to the eNB.
The product comes with a standard one-year warranty; extended warranty is available.
Specifications
Item
NOVA846
LTE Mode
TDD
Frequency Bands
Band 41, 48
Channel Bandwidth
5/10/15/20 MHz
MAX Output Power
37 dBm / channel x 8 channel
MIMO
DL: 4x4
Peak Rate
CA: DL 320 Mbps, UL 28Mbps
User Capacity
128+128 concurrent users, 256+256 RRC users
Antenna
External high-gain antenna
Synchronization
GPS
Dimensions
18.7 x 10 x 4.8 inches | 475 x 254 x 123 millimeters
Weight
17.6 lbs/8 kgs
Backhaul
Documentation
| | | | |
| --- | --- | --- | --- |
| Name | Type | Date | File |
| Nova 846 Datasheet | Datasheet | 8-23-2021 | Download |
| CloudCore Configuration and Network Administration Guide | Install Guide | 3-14-2022 | Download |
Firmware